Jul 8, 2019 10:51 AM Central
John & Sherry Root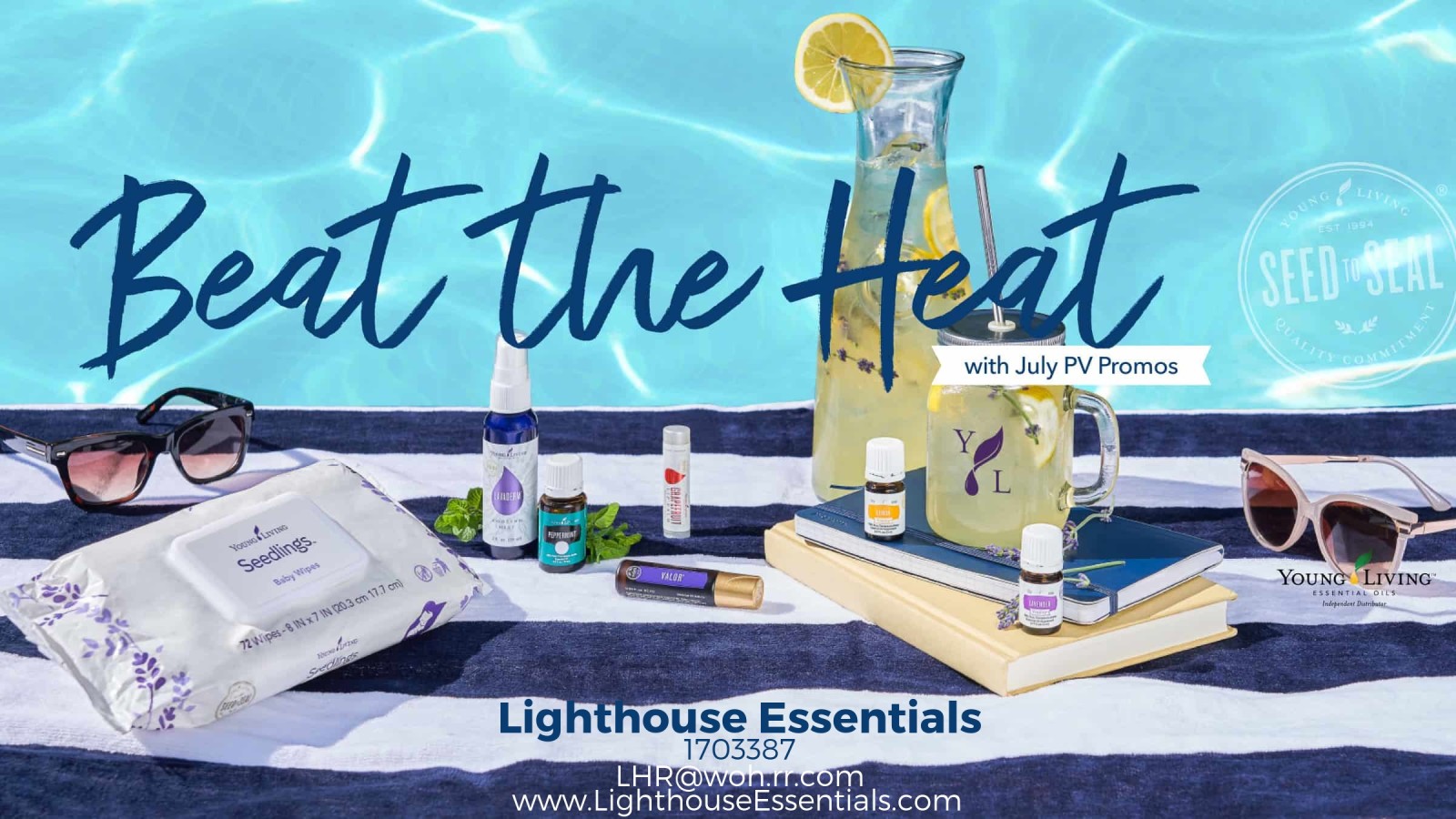 Happy July,
Summer is in full swing! How are you holding up? =)
I don't know about you, but I love soaking up the sunshine during the summer. Did you know that Vitamin D is sometimes called the "sunshine vitamin" because it's produced in your skin in response to sunlight? It has been found to help fight disease, reduce depression, and help with weight loss. Yes, PLEASE!
It's super important to protect yourself while you are outdoors this summer so I will share some tips with you on how to do that.
But first...
NEW MEMBER NOTE:
New to the team? Star or flag this message so you can refer back to it all month long! This is what we will cover:
Convention Announcements and Tips
General/Team Announcements & Class Dates
Featured Products of the Month
Monthly YL Promos
---
2019 GRAND CONVENTION REMINDERS & TIPS
Young Living is celebrating 25 years young at the International Grand Convention in Salt Lake City, Utah, July 17-20, 2019! Can you believe Young Living has been sharing the world's purest oils for that long?! What NEW products do you think will be released? Any guesses? How about mind-blowing announcements? I'm sure this year will be just as epic as it always is! All that energy in one place - it's electrifying!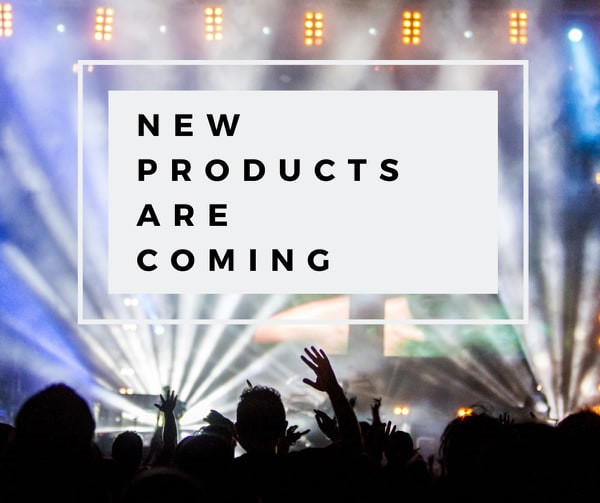 Even if you are unable to attend the convention in person, I still have a few tips for you.
Process your Essential Rewards order BEFORE convention to avoid shipping delays. When new products are released that week it creates a huge influx of orders.
New products are typically Quick Order only. Remember that the YL GO+ program allows you to get FREE shipping on your monthly ER orders PLUS 24 Quick Orders. That will come in handy for convention! Check out more on YL GO+ HERE.
Once you've added the new convention products to your Quick Order cart, throw in some items that can be redeemed for points (little purple flag next to the PV amount)! That way you only have to pay for shipping once!
CBD oil updates will be happening at Convention so keep an ear out for more info!
To get announcements as they are happening, make sure you are in the
Confident Oilers Facebook Group
so you get all the latest updates! Plus we will be bringing you all the info on the newly-released convention products via Sway link!
---
Important Announcements:
Last chance to earn Dream 1000 points!
Are you in the running to snag some free oils or maybe even a free trip to Hawaii? Learn all about this amazing promotion
HERE
. . . it's not too late!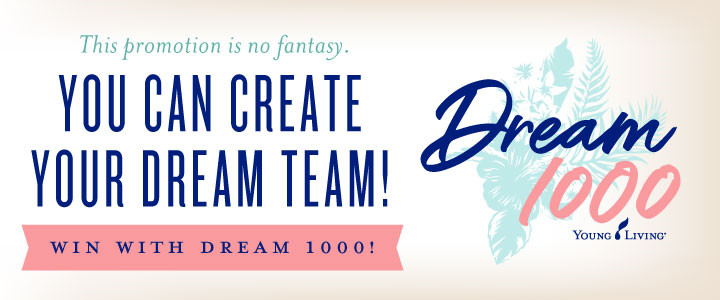 Upcoming Online Classes:
Oils On A Budget: Facebook Event
YL Grand Convention New Products: Facebook Event


Upcoming In-Person Events:
Can't wait to see many of you at the Young Living Grand Convention in about a week and a half!!
For all you locals...PLEASE join us for the Post Convention Gathering in our Home: Facebook Event

---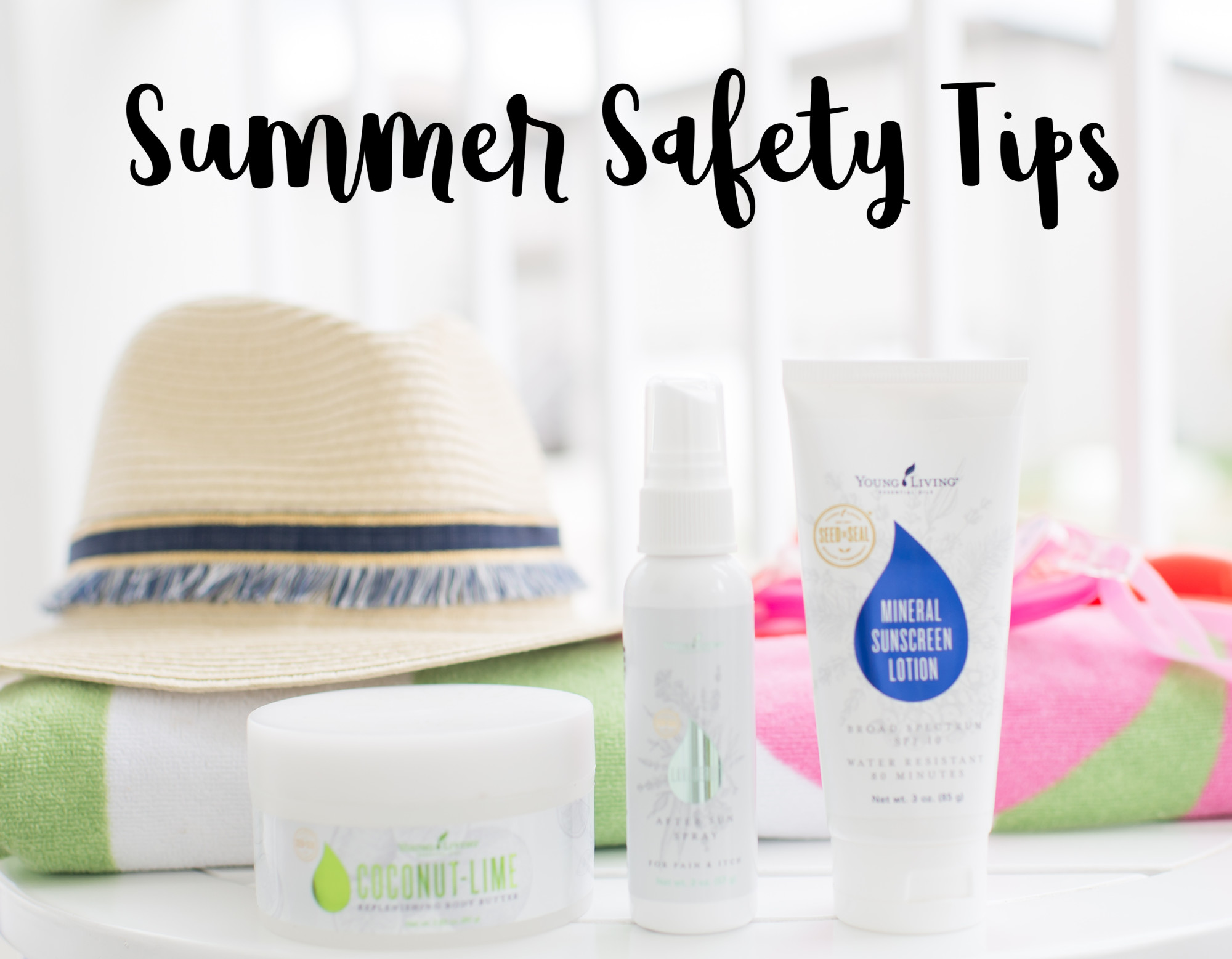 While the sun provides great benefit, even too much of a good thing can cause problems. It is important to protect your skin when you are heading outdoors, but it is even more important to know what you are protecting it with.
Check out
this article
to learn more about the dangerous chemicals found in commercial sunscreen. Have no fear though; I've got you covered!
Here are a few other summer safety tips:
Keep yourself hydrated
Don't overdo it
Stay in the shade as much as possible
Wear clothing that is loose-fitting and light-colored
---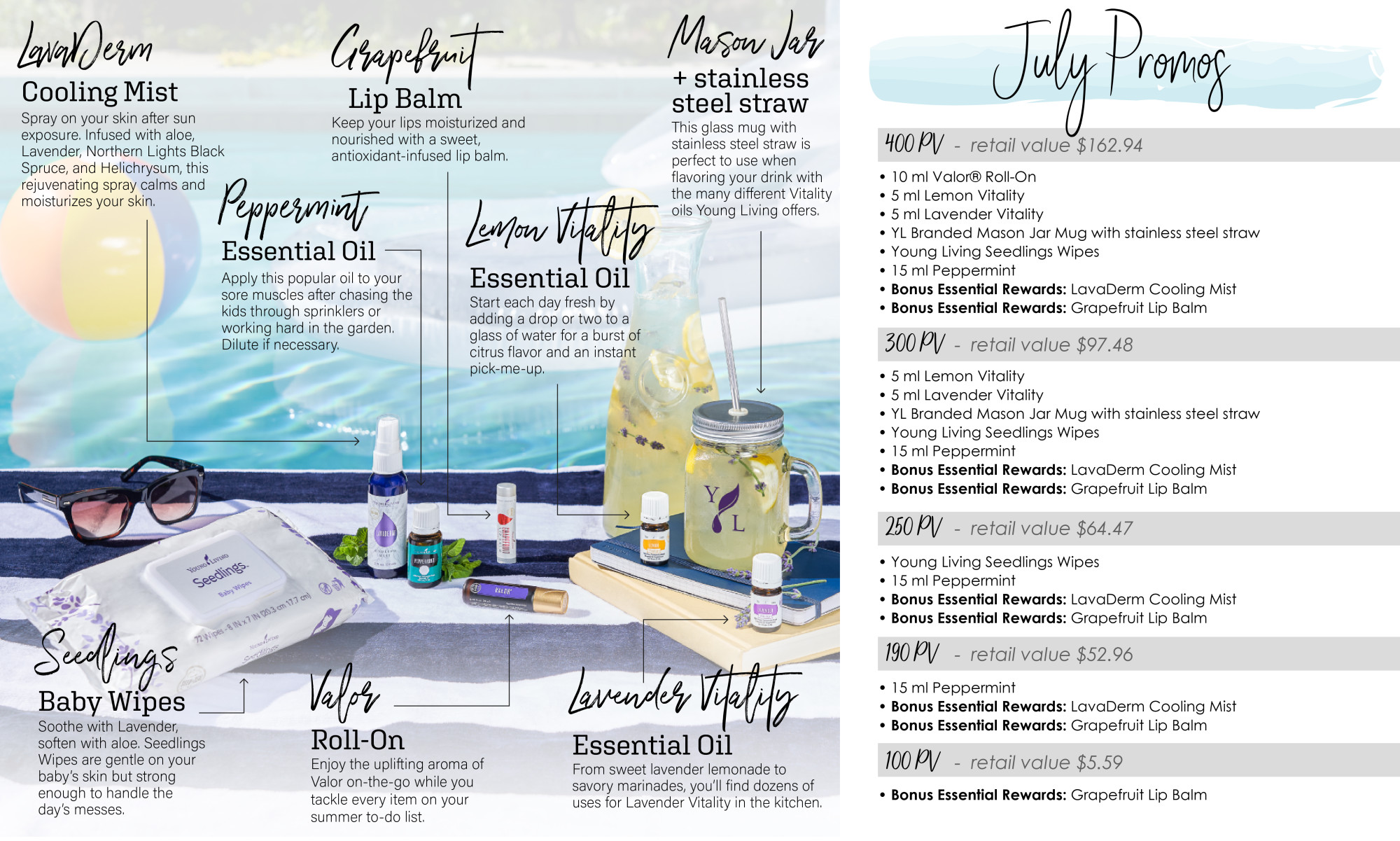 Young Living July Promotional Items:
When your order hits one of these PV levels you will receive the corresponding products for FREE! Look at everything you get for free when you hit 400 PV!
400 PV Level - Retail Value $162.94
10 ml Valor® Roll-On
Easily enjoy the uplifting and empowering aroma of Valor on-the-go while you tackle every item on your summer to-do list.
PRO TIP: Make Valor your signature scent and wear daily to boost feelings of courage and self-confidence. Pair with Believe or Highest Potential for an added boost.
5 ml Lemon Vitality™
Start each day fresh by adding a drop or two to a glass of water for a burst of citrus flavor and an instant pick-me-up.
PRO TIP: When adding vitality oils to your drink, be sure to always use a glass, stainless steel, or ceramic container . . . NEVER plastic!
5 ml Lavender Vitality™
From sweet Lavender lemonade to savory marinades, you'll find dozens of uses for Lavender Vitality in the kitchen.
PRO TIP: Try adding a drop of Lavender Vitality to your water right before bed for a more restful night's sleep.
Mason Jar Mug with Stainless Steel Straw
This glass mug with stainless steel straw is perfect to use when flavoring your drink with the many different Vitality oils Young Living offers.
PRO TIP: Make a big impact on the environment by simply swapping out your plastic water bottles for reusable ones.
Young Living Seedlings® Wipes
Soothe with Lavender, soften with aloe. Seedlings Wipes are gentle on your baby's skin but strong enough to handle the day's messes.
PRO TIP: Seedlings Wipes can double as dryer sheets and are also great for removing your makeup!
15 ml Peppermint
Apply this popular oil to your sore muscles after chasing the kids through sprinklers or working hard in the garden for cooling relief.
PRO TIP: Place a drop of Peppermint on the back of your neck for an instant cooling sensation on those hot summer days.
**Bonus Essential Rewards: LavaDerm™ Cooling Mist
Spray on your skin after sun exposure. Infused with aloe, Lavender, Northern Lights Black Spruce, and Helichrysum, this rejuvenating spray calms and moisturizes your skin.
PRO TIP: Running low on your Savvy Minerals Misting Spray? Use this in pinch until your next order arrives.
**Bonus Essential Rewards: Grapefruit Lip Balm
Keep your lips moisturized and nourished with a sweet Grapefruit- and antioxidant-infused lip balm.
PRO TIP: Swipe lip balm across eyelids before applying Savvy eyeshadow for a darker and longer lasting look.
**Bonus Essential Rewards Exclusives
Receive these when your 190+ PV order is placed through the Essential Rewards program, which is the best way to save money and support your health. If you need more details on this, let me know!
Check it all our here...
Wishing you a wonderful month! If you need any assistance with using Young Living products, would like to have a class or learn more about the business opportunity please reach out to us!
Abundant Blessings to you,
John and Sherry Root
*Lighting the Way to Wellness, Purpose, and Abundance…bringing Glory to God in All Things*